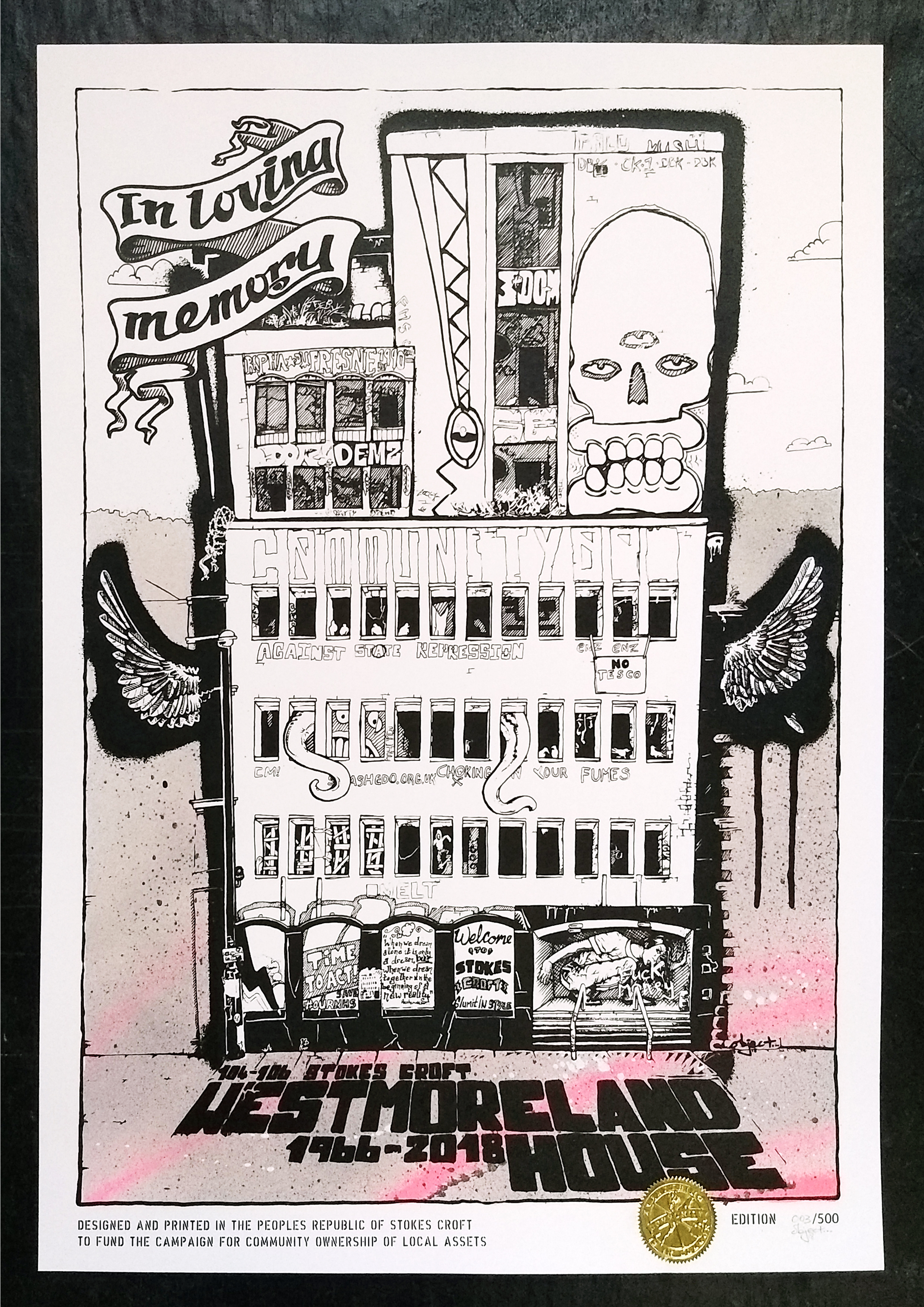 The way to have control over our destiny, is to hold our resources in common.

A Stokes Croft Land Trust is the response to yet more gentrification the area. Owned by us, working for us.

We're setting up camp, and it's a big job. If you want to support us, buy this Westmoreland House Memorial print to help fund the initial stages. Come to our meetings and get involved, we'll need lots of us to get this right.

This is the beginning. Watch this space.