Our mission at the Stokes Croft Land Trust is to acquire and steward buildings and property in Stokes Croft, with and on behalf of the local community, for the long term.
We are a community benefit society (registration number 7004) with exempt charitable status from HM Revenue and Customs (HMRC), which has been created as a grassroots institution, governed and run democratically by its members (local people) to acquire and steward buildings and property in Stokes Croft on behalf of the local community for the long term.
Our goal is to take land out of the speculative capital investment market, and into secure community ownership, thereby enabling long-term affordable and sustainable local development, putting the control of local areas back into the hands of local people.
On a local level, this share offer will allow the Stokes Croft Land Trust to purchase the freehold tenure of its first building and thereafter, to plan a longer-term programme of improvements to the building in partnership with the tenant PRSC. The Stokes Croft Land Trust will be off the starting blocks and at the same time securing PRSC's license to occupy and develop the building's space and facilities for its range of cultural, artistic and campaigning activities and events.
In the longer term, the Stokes Croft Land Trust plans to negotiate stewardship of all the buildings that PRSC now uses or has an interest in and intends to convey the buildings and property into the Stokes Croft Land Trust ownership, subject to feasibility and viability assessments at the appropriate time.
The Stokes Croft Land Trust is also aware of other opportunities to acquire premises within the Stokes Croft Conservation Area, which are not occupied by PRSC, and has already engaged with some local business owners whose premises could be secured into community ownership should they proceed to sell them.
SCLT Board
Keith Cowling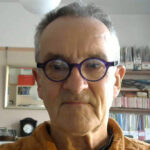 Keith is a former architect with 35 years' experience as a community architect and social entrepreneur. He founded Eyehouse Consultancy, specialising in the engagement of non-professionals with the built environment and the involvement of communities in the design and management of their neighbourhoods.
During the decade from 2000 to 2010 Keith carried out a number of town and neighbourhood studies, wrote area regeneration strategies and developed a range of business cases, business plans and project frameworks for community-led capital projects, working for his previous company Insight 02 Ltd. He developed a range of consultation processes and techniques aimed at helping service providers understand the needs and aspirations of their users and client groups and used them to run a range of consultation programmes.
Keith has a particular interest in community-led capital projects and the management of community assets and has a broad experience of urban and rural regeneration policies and community-based interventions in local economies. He was chair of the Bristol Community Land Trust from 2011 until 2020 and is a director of The People's Republic of Stokes Croft CIC.
Andrew Baker
Andrew is a Chartered Accountant, an accredited Business & Finance Professional and a teacher of Classical Hatha Yoga, with a penchant for helping people achieve their dreams. For over 15 years he has worked to provide accommodation for the homeless in and around Bristol. He has volunteered as Treasurer for a number of charities and co-operatives over the years, including ones working for education, youths, renewable energy, international aid, aiding disadvantaged people and the rehabilitation of former offenders. His passion is sustainability, and in 2007 he was one of a small team who developed ideas towards the creation of a centre of excellence in sustainable communities, detailed in "The Red Book". This has resulted in a number of projects in Stokes Croft, including the incubation of hundreds of small businesses and charities, a hub for the performing arts and one of Bristol's largest rooftop solar power arrays. Andrew has also planted 1,000 broadleaf trees this year, on the edge of the Forest of Dean.
Andy Burkitt
Andy Burkitt has worked in Bristol after studying for a PhD in Analytical Chemistry. His work has included time as an Adventure Playground Leader, Youth Worker and Head of Community Work in Avon. Since then he has been a Lecturer in Youth Work Studies and written on Business Development. For some years he was the CEO of the Confederation of Dental Employers. He started up ACH (Ashley Community Housing), a local Housing and Training organisation now working in 5 areas of the UK and which has recently won a Queen's Award among other recognition. He is Vice-Chair of a Community Trust and a local campaigner on Transport for Moving Bristol Forward.
Lucas Batt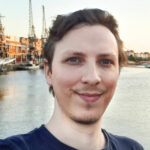 Lucas leads on membership and engagement at The Bristol Cable, a community-owned newspaper in Bristol, which was based in the top of 14 Hillgrove Street from 2014 to 2020. Lucas joined the Cable in 2015 following the completion of a Philosophy degree at the University of Bristol.
In his time at the Cable Lucas has worked across the organisation, from distribution coordination and communications, to HR, operations and policy development. His role as Membership Coordinator at the Bristol Cable aims to make membership sustainable, inclusive, and meaningful, in order to make the newspaper a permanent community asset – owned, accountable to, and powered by the communities it's a part of.
Kathryn Chiswell Jones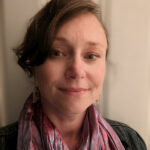 Kathryn has been the Company Manager of Artspace Lifespace, a Bristol based arts charity since 2017. She headed up the DIY Arts Cultural Workspace group from 2018-2019 and helped produce the Futur Ville Summit and Futur Ville report of 2020. Before joining Artspace Lifespace, she spent 7 years at AWW, an architecture firm in Bristol as Head of Marketing and Health and Safety, responsible for the overall Marketing Strategy, bid management and digital marketing. In 2014 she took on the role of Health and Safety Advisor at AWW, responsible for the day- to-day implementation of AWW's health and safety policy, management of the EXOR and ISO accreditation process and CDM questionnaires. Kathryn's key skills are strategy, research, marketing and project management with 20+ years' experience working across Public Sector, Engineering, Real Estate, Architecture and Arts Sectors in Japan and the UK.
Hilary Sudbury (Co-opted)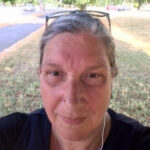 Experienced Co-operative and Social Enterprise Adviser since 1996 supporting incorporations, governance, raising finance & business planning. Accredited as a Community Led Homes (CLH) Accredited Advisor – 2019; Fully Licensed Community Shares Practitioner – 2015; Co-operative and Social Enterprise Adviser Accreditation – 2004; SFedi Business Support plus Social Enterprise Standards Accreditation – 2008 & 2010.